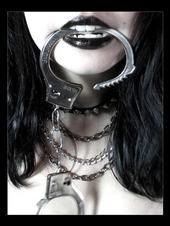 It's storming outside, and I'm in a dark mood, but I'll spare you – for now – not because you deserve mercy, but because today is a special day...

Today the BOTF Poetry Slam takes flight, winging off into the blogosphere where it becomes its own creature, no longer confined to the obscurity of a backwater bulletin board. Today obscurity can be had in an arena a million miles wide.

In honor of this special day, I will not ask you to write verses upon a harvest feast. Today I will spare you themes of dry turkey meat and lumpy gravy and the horrors of one's extended family.

Today, dear poets, on the event of the BOTF Poetry Slam's emancipation, I offer you the only suitable topic: Britney and Kevin's breakup. Or, more generally, the shucking off of things that have turned bad, that have perished, that are rotting like a turkey carcass left in the oven.

Write your hearts out.

I'll pick a winner and get back to you tomorrow.